We have a team of 8 licensed real estate salespeople with a focus on servicing Tuxedo Park, Sloatsburg, Warwick and the farm lands from Cornwall up to Goshen.
Michael Bruno, the founder of 1stdibs.com and Valley Rock Inn. He is the owner of our company and is responsible for marketing ( Michael is not one of the agents on the sales team ). He brings his experience in online sales and vast customer base of Valley Rock Inn to the ready for Tuxedo Hudson Realty.
Tuxedo Hudson Realty ads are seen millions of times every year across print and online media.
Our community is a very special place to live with its swathes of forever wild park lands and historic attractions, yet so many people have never visited or even know we exist. Most buyers search the internet for places they know of to buy, many of them miss us when they are looking because they have never heard of our towns. That is why we invest substantially in print and online advertising to bring attention to our area, no other firm even comes close. Most firms simply list properties and put them on the multiple listing service and wait for buyers to surface. We don't believe in this list and wait marketing, we believe in investing in our business and driving sales. Below you will see examples of the advertising we have been doing in recent months, both online and in print. Our record sales prove our marketing is working and worth the investment.
We believe in print media because it offers people a rare break from their online lives and gives them a chance to discover new things.
We advertise in Architectural Digest extensively to cover the Manhattan market, we know most people keep the magazine and may read it many months later so our message will stick around for awhile and could appear just at the moment someone decides to look. The magazine also has a very large interior design audience and designers now direct many purchases. We also advertise in other print publications to target various markets, from the Hamptons with Hamptons Magazine to further upstate in DVEight magazine to capture other buyers that may have not considered our lower Hudson Valley Region.
HC&G (Hamptons Cottages & Gardens) September 2021
NYC&G (New York Cottages & Gardens) September 2021
Wall Street Journal / May 2021
There are many ways to use the internet to market real estate and we use many of them.
Zillow, Trulia and the other search engines are the most obvious and are free to brokers that post their listing on the MLS so nearly all firms take advantage of this and pass it off as their online marketing program.
We spend thousands of dollars on Google Ad words every month to drive traffic to our web sites generating over 30,000 visits a month. We also use Google's retargeting ad program to reach out to potential customers that have visited Tuxedo Hudson Realty, Valley Rock Inn and TastemakersGuide.com. These three sites attract tens of thousands of visits every month and generate over 400,000 impressions online across the world's leading online publications, from the New York Times to the Wall Street Journal and many other places our visitors go online.
Summer 2020 Google Ads Campaign
The number one question people have after they find a house they love …
Where do I go to eat, shop and explore around here?
We believe if you are not marketing lifestyle you are not marketing real estate so we invested substantially to partner with TastemakersGuide.com to create a local guide of places to eat, stay, shop and visit. There are so many interesting places to go in our area but many of them are out of sight, we have seen the guide make the difference between yes and no when buyers are deciding where to live. If we have missed any places you think we should include in the guide please let us know as it is being updated regularly. The guide can be searched directly from our web sites home page and from each listings property information page.
We are excited to be the exclusive partner of Tastemakers Guide in the area and proud to be supporting small business and at the same time marketing your property by marketing the local lifestyle.
We do a lot to generate traffic on our web site, we are currently getting thousands of visits every month.
We only present our exclusive listings on our website while many companies now display the entire market of properties for sale. We believe in putting our customers first and all the emphasis of our marketing benefiting their property.

Tuxedo Park, NY
The Ultimate Camp
Warwick, NY
The Sag Harbor of the Lower Hudson Valley
Cornwall, NY
The Hudson River and Storm King
Sloatsburg, NY
Historic Village and Forever Wild Parklands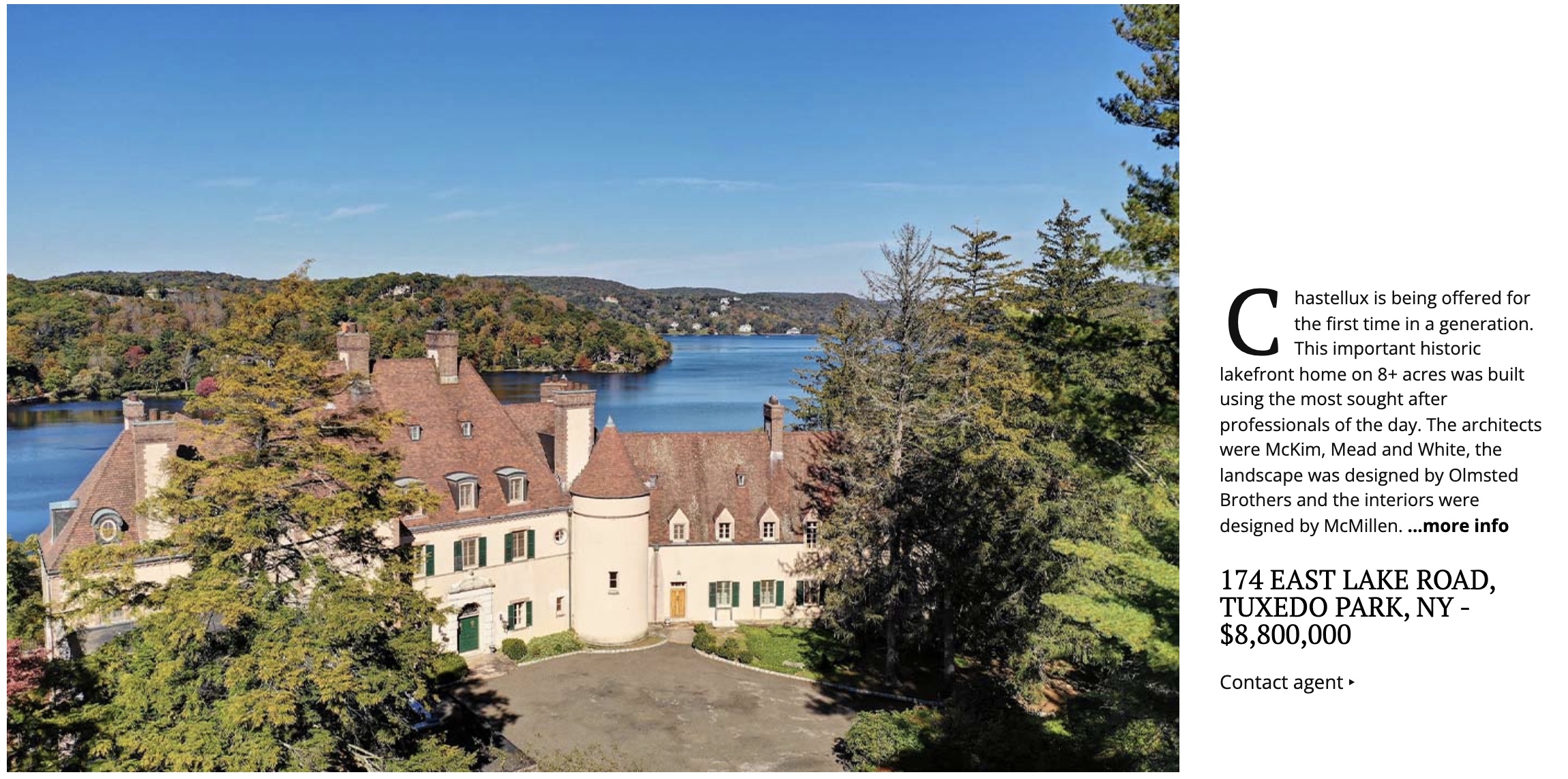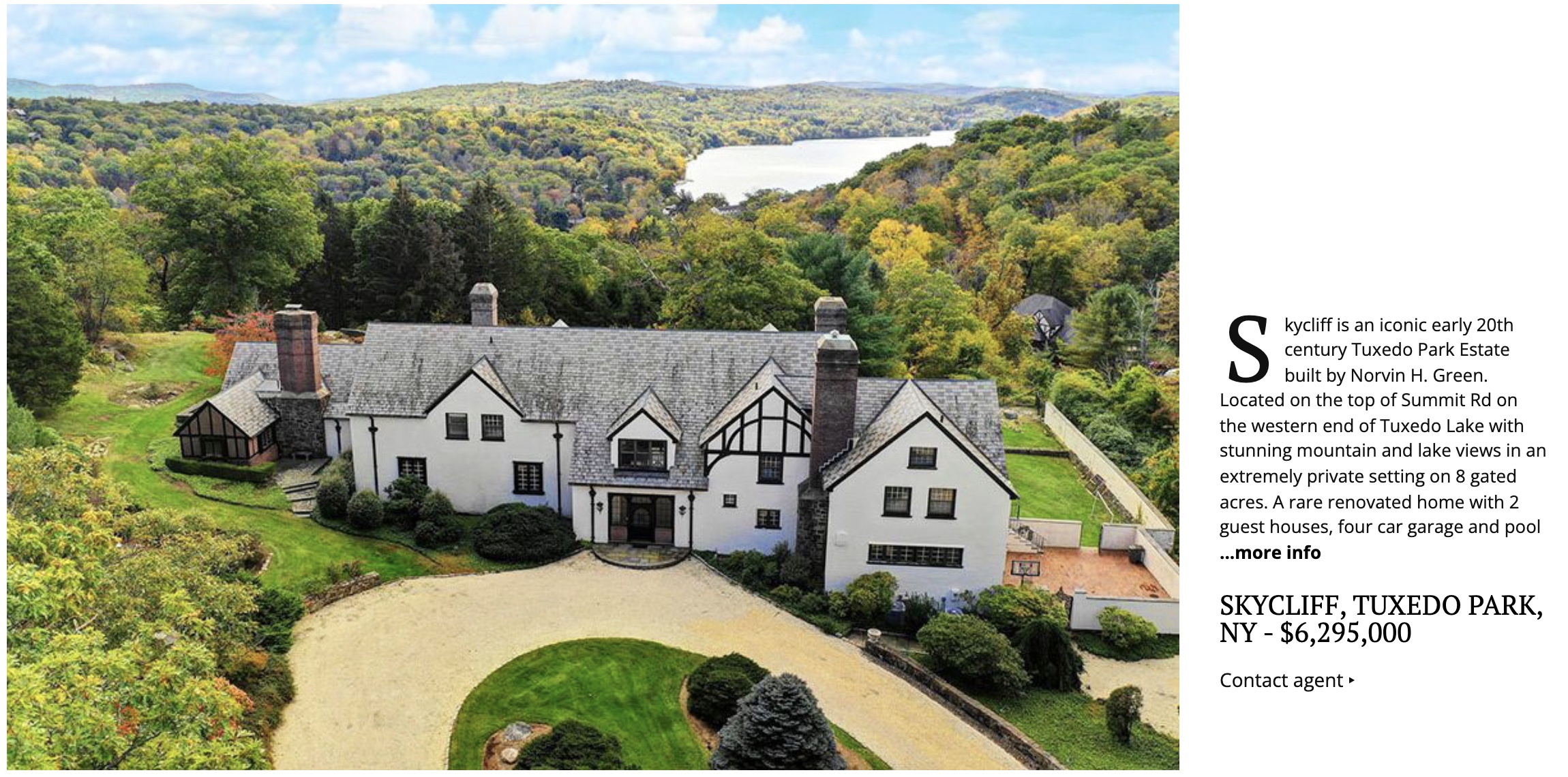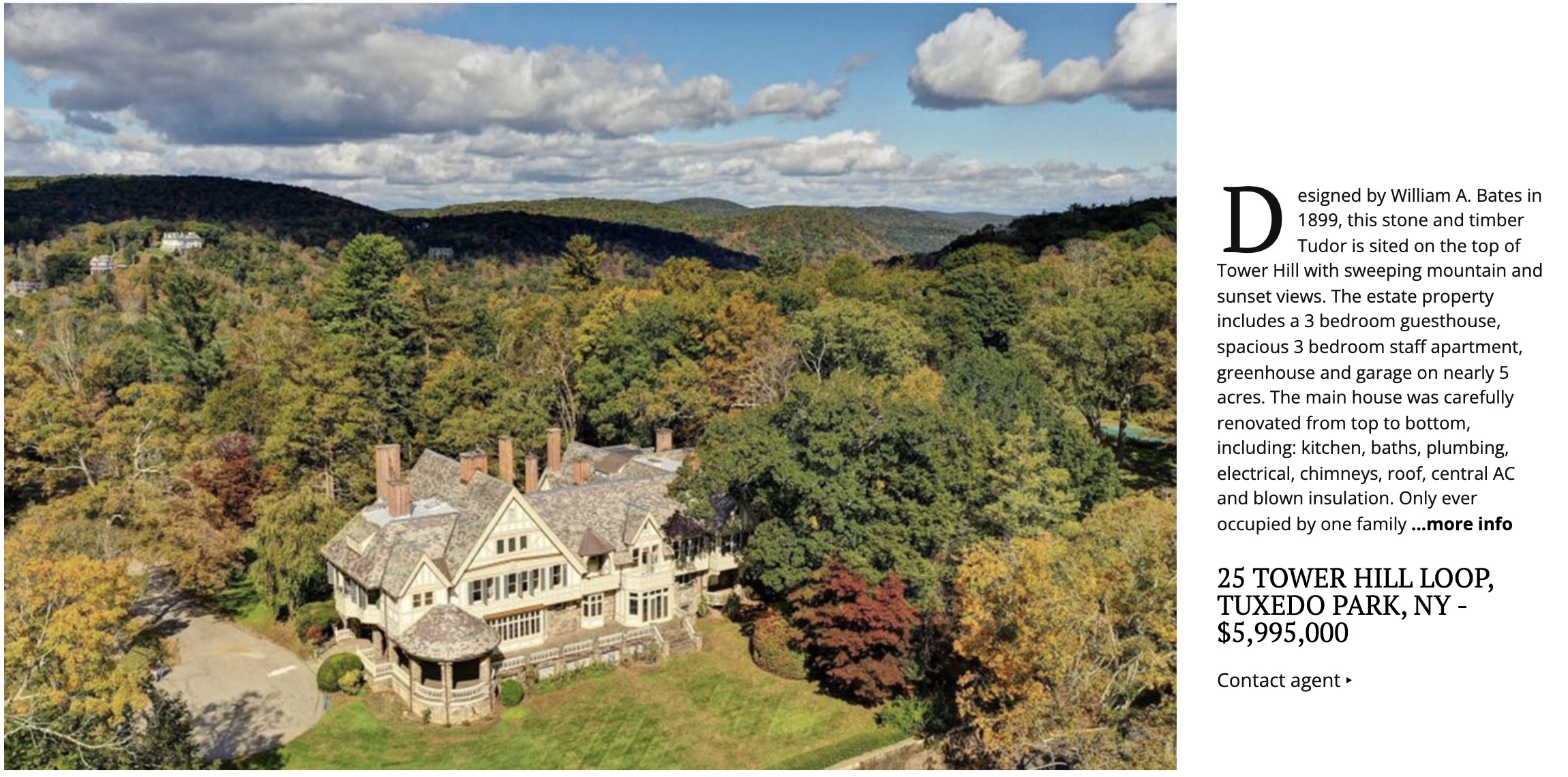 Bringing awareness to our area through press requires the help of professionals.
Tuxedo Hudson Realty and Valley Rock Inn has had a PR firm on retainer since we opened. There is nothing like editorial features to generate interest. If you click on the link to view all you will see how busy we have been.